Hair Clips
A quality set of fabric covered snap clips
Sold in sets of two these timeless hair clips are finished using a range of Liberty London prints along with a selection of fabrics designed by The Rifle Paper Co.
Featuring a unique scalloped edge detail which creates a fun touch of unique feminine detail.
Our Josie Joan's hair clips are super soft, comfortable and easy to wear. Designed to help what can be a difficult task seem simple.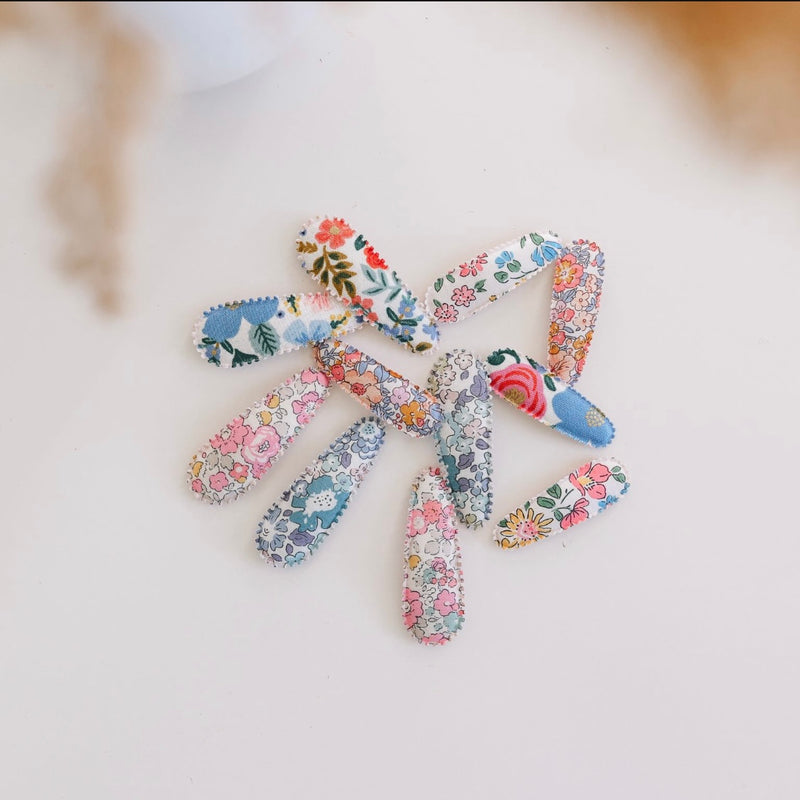 Kids Backpack
Our Kids Backpacks have been created using high quality Liberty London fabrics and the much loved Rifle paper Co fabrics. They are light weight, comfortable and have been designed with a playful rhythm and attention to detail. They are the perfect size for toddlers attending daycare or Kindy and the best way to get your little one excited for the start of their day.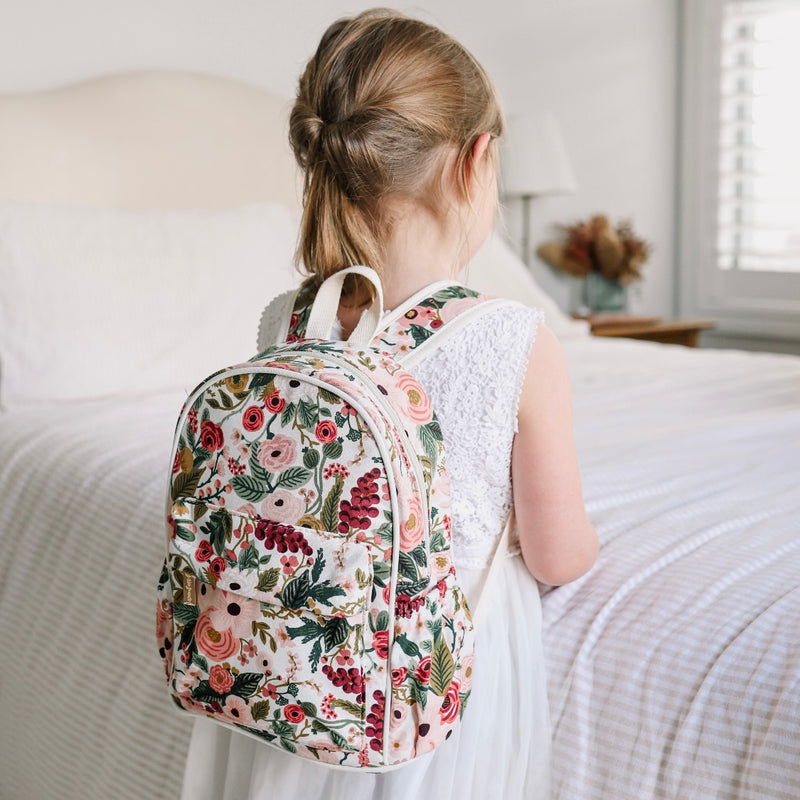 Crossbody Messenger Bags
Our Crossbody messenger bags have been created using both Liberty London and Rifle Paper Co fabrics.They are the perfect addition to any outfit, designed to express distinctive style which can be individual.
FOR A LIMITED TIME WE ARE GIVING AWAY A FREE MATCHING HAIR ACCESSORY WITH EVERY CROSSBODY BAG PURCHASED !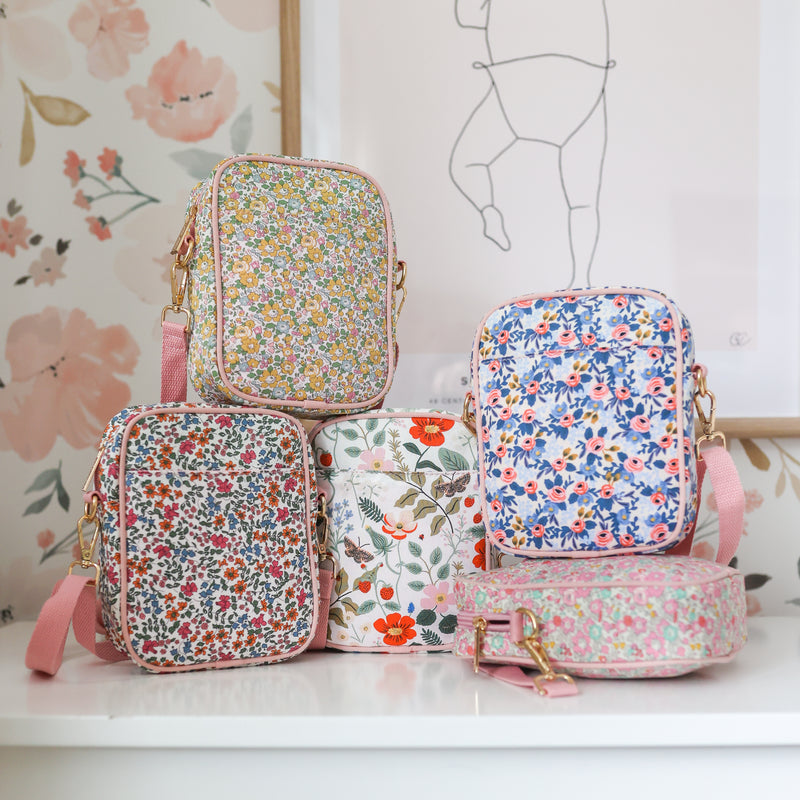 Essentials
Introducing our new line of Josie Joan's essentials. A stunning set of 5 knotted hair ties all in different colours.
Gentle on the hair, perfect for toddler & girls ponytails and pigtails.
With a gorgeous touch of gold detail allowing them to sparkle on their own.
Available in Three different sets.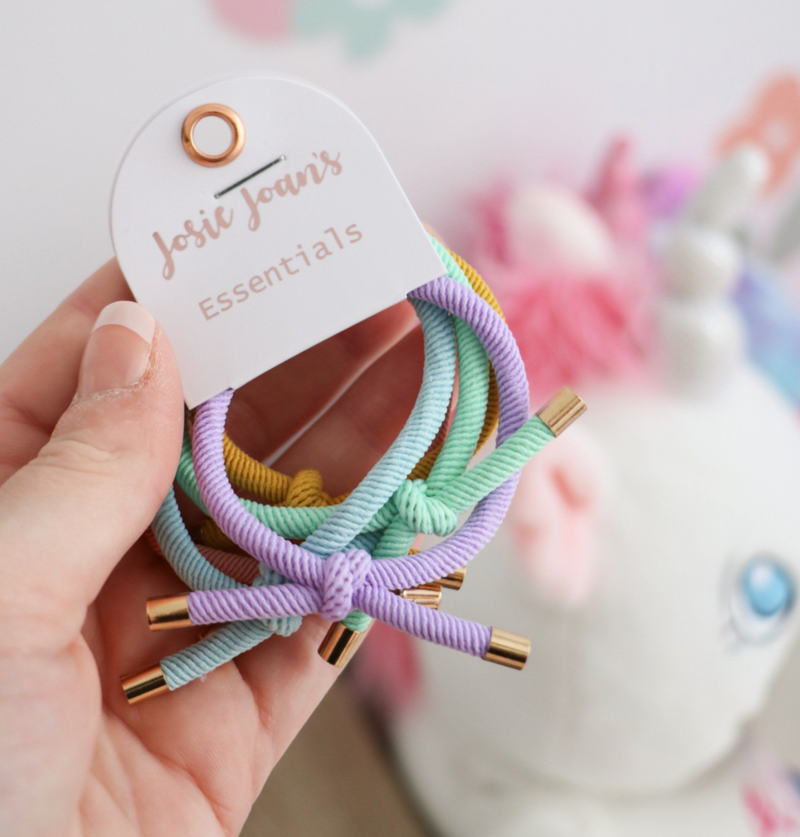 Bibs
One Traditional Bibs are created using the stunning Rifle Paper Co Fabric.

Each traditional bib is approximately 27cm long, 18cm from shoulder to shoulder and the neck opening pending on which button is chosen can range from 24 cm to 28cm. 

Each bib is backed with  polyester micro fleece which is extremely absorbent and soft.
The bibs are fastened with baby friendly snap buttons .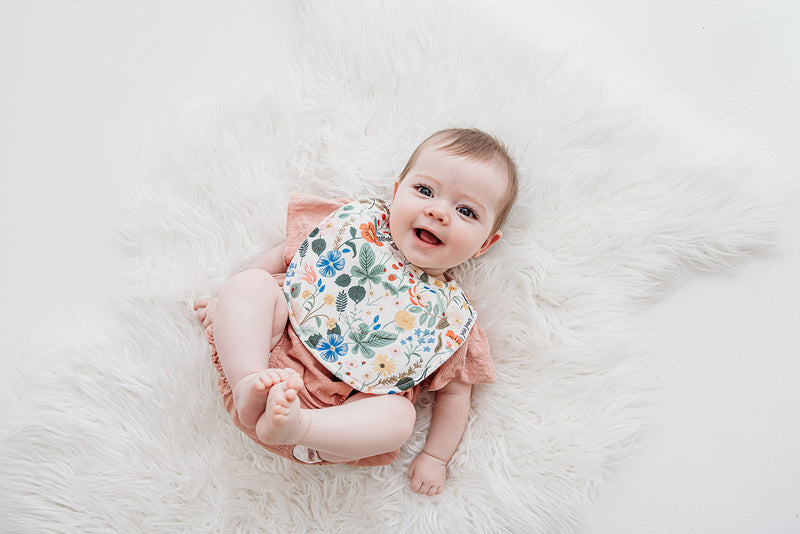 Become a Josie Joan's Insider
Sign up and receive 10% off your first order !